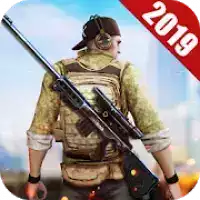 Sniper Honor
Rating: 4.00 (Votes: 1)
Fight for honor! Pick up the sniper guns at hand and experience the cold-blooded career as a professional assassin!
Sniper Honor
is a real-life
3D
free gun shooting game with best shooting experience and superb gameplay. Fight against the gangs in the city, or the highest leader of the criminal forces, everything happens in the blink of an eye! It's completely free, and this is the best sniper shooting game of 2019 you can play in the market! Justice is calling you, it's your duty to protect the city and resident!
📍 How to play:
● Confirm the target according to the lead
● Wait patiently and watch carefully
● Lock the target, trigger the sniper rifle
● Earn rewards and strengthen weapons
📍 Game Features:
● The current best graphics and 3D design, with breath-taking slow-motion shots!
● Collect the sniper guns (rifle, shotgun, pistol) and special bullet from real world and put them in your kit!
● Excellent game and level design to fully experience the career as a sniper!
● A variety of props to help you in battle, make the killing easier!
● It's completely free! Join the battle at no cost, download the game and experience it instantly!
● Biohazrd Alert: Prevent zombies from infecting they and destroying them with rampage!
● Multiple mission modes with diverse gameplay, you must download!
● Can be experienced without internet - offline mode, play anywhere you want!
● Best graphics, play this best FPS game online!
● Upgrade your gun with gold! Make your weapon even better!
● Claim gems from gold piggy bank!
● Update different holiday events(Halloween, Christmas, New year etc.)!
Sniper Honor
will put you in the city streets with constantly changing environment. Put gang members, evil leaders, and savage mobs into eternal sleep through the sniper guns and in your hands. They may sit in cars or armored vehicles, pick up your rifle and shoot bullets, break cars or armored vehicle to end their crimes. With the best graphics and superb FPS experience, the career of an assassin is right there in your device. You can experience dozens of different types of tasks, such as saving the hostages, killing dangerous gangsters, protecting the police and assassination of the evil leaders, etc. Every action will be instructed, please observe and trigger the final shot! A gun game for free, you can't miss it!
Sniper Honor
contains several real-life sniper guns and will continue to expand. Enhance and upgrade your weapon components by completing the mission for greater power and better killing! There are many ways that you can collect gem and gold in game, don't worry about not having enough items to upgrade your sniper weapon! A wide variety of game scenes will be switched from action to action. As a top assassin, you must make a critical strike in a complex environment. Fight for honor!
Forget about those lame shooting games and join Sniper Honor now! Don't be bound by the rules, use your own method to solve the problem ahead!
Download for free now! We will regularly provide excellent updates to expand your sniper career.
Thank you for playing!
_____________________________________________
Join our official Facebook: https://www.facebook.com/SniperHonor/
Based on 1 Votes and 0 User Reviews
Other Apps in This Category