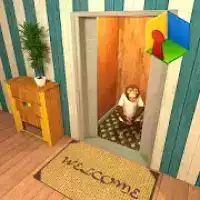 Can You Escape 2
Rating: 4.00 (Votes: 1)
Can You Escape - Holidays - Out Now! The people who brought you Can You Escape invite you to enter the challenging sequel. The purpose of this game is to break out of the rooms. Solve the puzzles and find all the hidden objects that you have to use in the rooms in order to advance to the next floor.
Challenge yourself in this second part of the fun, addictive, free and popular puzzle game.
8 challenging rooms available at the moment!
↗ Smartphone puzzles!
↗ Addicting mini puzzles!
↗ Gorgeous graphics and different themed rooms!
↗ Constant updates of New Rooms!
↗ it's FREE!
Based on 1 Votes and 0 User Reviews
Other Apps in This Category